Cheryl
My vision has returned to my pre-injury vision! : ) I went from needing glasses to read EVERYTHING to not needing them at all. In addition, my migraines have stopped completely. I learned several exercises I can do at home in order to continue to improve. I was frustrated the first half of therapy and then something "shifted" and my vision improved significantly. I'm glad I didn't give up!


---
Christie
I see things more clearly.
I am less dizzy.
I have less eye strain.




---
Mother of Keegan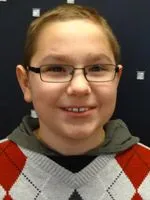 These have been Keegan's largest positive changes since starting therapy: He is telling time (analog clock), counting money, doing math facts (up to 10), counting by 5 and 10, and he can differentiate even and odd numbers. These are all skills we have worked on for a long time and he has mastered them all this fall. He is choosing to read higher level books and he is holding reading material farther away. We are still a long way from grade level, but we are moving forward and the material I am teaching is "sticking". Also, he has been choosing to color a lot lately. It has never been something he has enjoyed.
---
Larry
I had a stroke eight years ago which I was lucky enough to recover from with the exception of problems with my vision. I had headaches, blurred vision, double vision, a jittery sick and fainting type of feeling when shopping in stores or crowed places. I would get sick! Driving was becoming difficult and I was experiencing tunnel visions.
My Optometrist referred me to A B See for vision therapy. After eight weeks I no longer had blurred or double vision when driving. I can now shop in stores without getting sick. I thank God for the staff and Dr. Dejmek at A B See for giving me back my life.
---
Ashley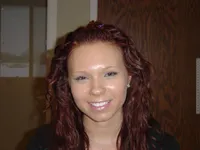 Since my concussion two years ago I have had vision difficulties. My eyes watered easily and I would see double. In art classes, I would look up at the person across from me and they would be blurry. My eyes felt very strained and ached a lot. Reading took longer, especially in textbooks for school. Now, after my vision therapy, my eyes don't hurt as much or as often. I read better and have better visual memory. The memory has really surprised me and made me happy!
---
Bryce
After experiencing a concussion during football and participating in vision therapy I can tell that I am reading better. I can tell that I am reading better I no longer mix words up or stop in the middle of a sentence to figure out a word. I also noticed that I only have to read a problem one time. I used to get headaches from reading and now I can read half a book without any problems.
---
Justine
I have noticed the following positive changes since I have started vision therapy after my concussion.
I am back to work and I am experiencing fewer headaches. Before vision therapy the headaches were constant and now I have one per week at most. I am able to drive again and I have better concentration. I am also able to focus on people at a close distance. My day to day activities are back to normal!
---
Muriel
The changes in my eyes that I have experienced through vision therapy from Dr. Dejmek and her knowledgeable staff have been awesome!
My balance has improved, which I think has to do with my eyes. My walking partners tell me I've improved a lot with the balance. I used to call it "cutting them off at the pass"! The double vision is soo much better than what it was. It's not 100%, but so close that I can function freely and I've got my driver's license back, and I couldn't be happier.

It was hard work – therapy every day, but the end result says it all. You've made me very happy.

Thank you Dr. Dejmek and staff.
---
Lynn
I cannot describe the progress I have made since I started vision therapy. I would not have a life without Dr. Dejmek and all the staff. Of course, as a patient I have to do my therapy, as grueling as it is and many times overwhelming because of the damage to my brain and vision. I have already referred several people here for therapy to receive the blessings I did.
I have been diagnosed with moderate TBI and still have horrible headaches and migraines but I have an excellent neurologist that is helping me with this. Thank you A B See, you gave me my life back! God Bless You!
---
Steven
Awesome improvement. I'm so happy with all my results. It's made such a huge difference in my driving, shopping, and pretty much everything. I feel like my mental thinking is back to where it was. I've improved on all my lessons, but I was very dedicated to doing them all every day.
---
Mary
The first change that I noticed was that after three days of doing my home therapy, my eyes were not as tired by mid-day. The stretching exercises helped immensely. My eye focus is sharper, and my peripheral vision has improved. But, going back to my first point, because my eye stress is greatly improved, I can carry out my daily tasks without having to sit down and rest (close) my eyes multiple times a day. I am still not 100% recovered from my concussion, but I feel like I am functioning nearer to normal—especially with eye therapy!
---
Julie
One major success is that my peripheral vision has greatly improved. It is great to have a proper field of vision when driving!
I have also noticed it is easier to do many parts of my job. I check samples at a printing facility, and it has become easier to spot misprints. I can also scope the sample without moving my head to see it.
Areas of improvement: Mental clarity, Memory, Balance, Peripheral Vision, Light Sensitivity
Vision Therapy was definitely a positive experience! Thank you!
---
Mother of Josie
Josie has been able to transition back into school with half days. She has been able to begin driving again. She has become more functional at home and can now tolerate busy public places. I have noticed many changes to her everyday life!
---
Mother of Kaitlyn
Kaitlyn has had 3 concussions within a 4 year period. Since Kaitlyn has started vision therapy, her headaches have decreased 90%. She is no longer dizzy in large crowds. Her peripheral vision is back to normal. Her eyes are tracking together. Kaitlyn is now able to attend school full time. Last semester she had home bound study with only 2 classes. As a sophomore in high school, Kaitlyn is now able to participate in numerous school activities. She can live a normal teenage life because the headaches and dizziness no longer bother her. Vision therapy has helped her maintain above average grades that she had prior to the last concussion. Overall, Kaitlyn is a much happier person because of Dr. Dejmek and the therapists at A B See Vision Therapy.
---
Erin
I am back to my normal routine (exercising, going out, activities, school). I am more confident in studying and memorization skills. I feel like my eyes track better – especially when reading. I can stay out shopping/in busy environments longer. I feel like I'm back to normal!
The A B See staff have been great! They have been very supportive as Erin worked through her concussion and therapy sessions; we appreciate all that has been done to get Erin back to her "normal."
---
Judy
My headaches have decreased from almost daily to an occasional "normal" headache. I am able to tolerate lights at the grocery store and now do over half of the grocery shopping. Although I still have filters on the lights in my classroom, I am now able to sit in the same room with my co-workers for staff meetings. I was able to enjoy a concert that included a light show without wearing dark glasses. I am able to walk the hallways at school without putting on dark glasses. I gave away the lamps I was using to light my work area as I now no longer need them. I no longer see strange rays spreading out from lights – although it was a beautiful way to see a Christmas tree. I can watch fireworks with my family again. Love that!
---
Sarah
Before I started vision therapy, I had incredible eye exhaustion. For work, I am on computers a lot. I am an avid reader and like to do crafty projects such as cross stitch. All of these things had become a struggle since my car accident. The pain of the eye exhaustion was at times unbearable. After about 5 weeks of hard work and being diligent with my therapy at home, I felt the first signs of relief. As I continued on in my weeks of vision therapy, I continued to feel and see improvement. Now at the end of my work day, my eyes do not feel so dead and dry. I now can do more of what I need to do for work and what I enjoy to do in my free time.
---
Mother of Lorelei
After 10 Weeks
When we started vision therapy Lorelei was unable to read a sentence completely and remember it. Before her concussion, she was one of the best readers in her class. To lose that ability was very hard on her. She is starting to read paragraphs again and she is able to remember them again. The task of reading and writing used to be so overwhelming; she couldn't function for days after trying. She is making progress and has been able to complete assignments without getting so dizzy. She still struggles, and I know we have more work to do, but she is so much better than when we started. We are so thankful for the knowledge we have gained through this process so far. Thank you.
After 20 Weeks
When Lorelei started vision therapy, she could not walk in the clinic without assistance and could not ride in the car or read without struggling with vertigo or migraines. There were times it would take an entire day to complete the exercises but they were worth it. Our therapists were so knowledgeable and compassionate. We have learned so much as Lorelei has gone through vision therapy. Lorelei missed 127 days of school but with your help she finished with all "A's". She was able to do all of her homework without assistance by the end of the school year and is now reading books above her reading level. She is also walking and playing like she was before her injury. Thank you Dr. Dejmek, Sandy, Cheryl, and Michelle for helping Lorelei get her life back. You all have been such a blessing to us; we are so thankful for the journey we have had with you. We want you all to know, you made a difference! Thank you.
---