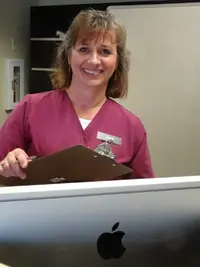 At A B See Vision Therapy Center, S.C., our goal is to promote great functional vision. We accept several types of payments; cash, checks, and most credit cards (VISA, MasterCard and Discover). We inform our patients about developmental and therapy fees at the beginning of your appointment and we will answer all questions regarding fees via phone when you call 920-722-2020.
Vision Insurance
A B See is a provider and accepts assignment of fees for Medicare. We will file straight Medical claim forms. If you have contracted with an insurance company to manage your Medical payments, we may not be a provider of that insurance company and your Medicare payment may be affected. For insurance plans, we will gladly provide you with the information needed to file your claim. If your insurance company requires detailed reports, these may be provided. A fee for processing may be involved depending on what is needed or requested by your insurance company. A B See does not accept direct insurance reimbursements. Dr. Dejmek is not a provider for any insurance company at A B See Vision Therapy Centers. She accepts insurance at other locations for general optometric care, but not for vision therapy at A B See Vision Therapy Centers.
Flexible Spending Accounts
Many employers are offering Flexible Spending Account (FSA) or Health Savings Account (HSA) options to employees. Sometimes these are referred to as cafeteria plans and are elective, supplemental insurance savings plans. These plans are designed to let you save money in an account, pre-tax, to pay for additional medical expenses such as eye exams. Vision therapy usually qualifies for these accounts. Check with the benefits administrator at your workplace to see if you are eligible for this program. FSAs can typically be used in conjunction with vision insurance plans to offset out-of-pocket costs on your behalf.